Zip/Unzip using PHP Script
When you have limited access to the client's server (for example FTP only), then it becomes really difficult to download and upload multiple files/folders. It might take several hours to download/upload a full-fledged Drupal or Laravel website with Filezilla if files are not compressed into a zip folder.
To overcome this problem and to save the developer's time we have a script that is capable of Zip and Unzip files using PHP code.
You just need to upload the "unzipper.php" file to the root of your folder and hit https://yourdomain.com/unzipper.php .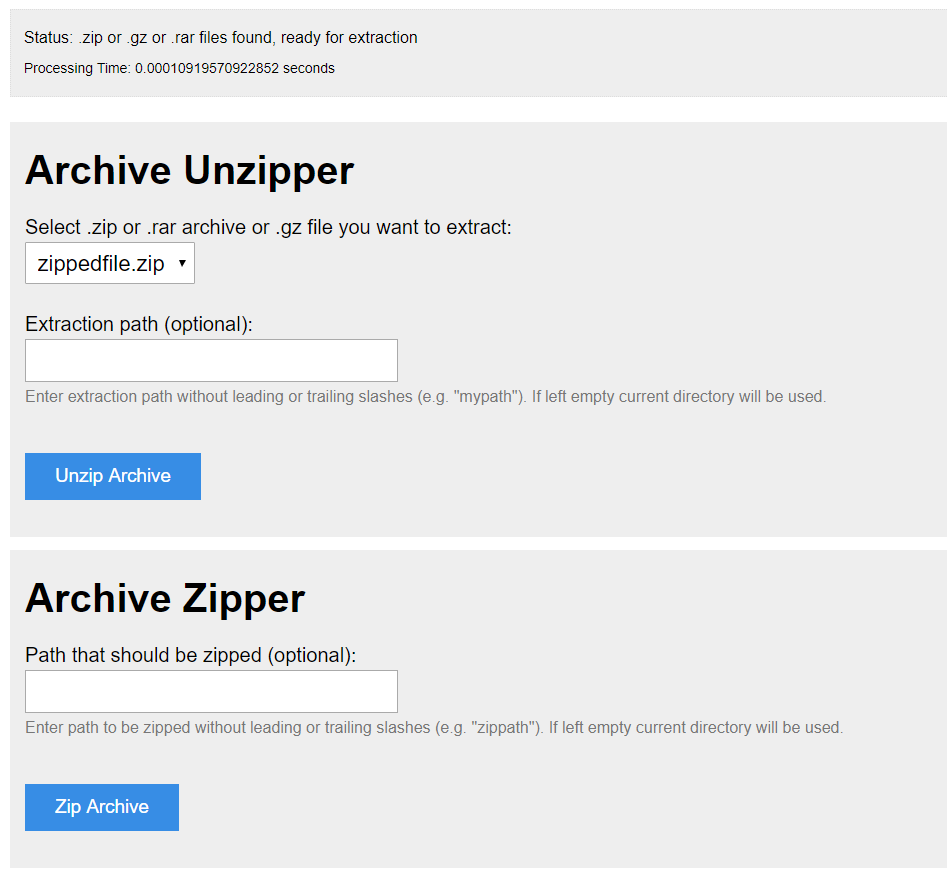 Download Script From Github Repository: